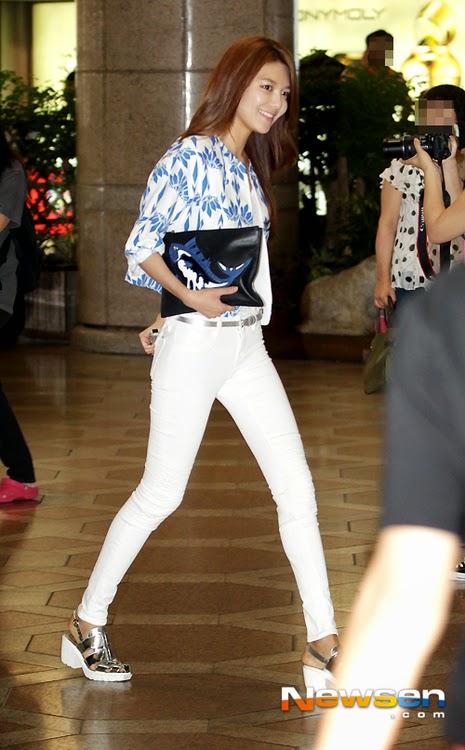 This week's Outfit of the Week poll was closer than usual, and thanks to her fans, Sooyoung was able to a "leg up" over the others and take home this week's honors.
As this past Saturday was the first day of summer(in the Northern Hemisphere at least), Sooyoung decided to ring in the season a little early with a very summery look. Her printed loose top was first, with a very stark blue-on-white geometric pattern. She continued the white theme with some white skinny jeans, which of course drew extensive attention to her famed legs, no doubt giving her the appearance of being even taller. For shoes, she opted for a unique pair of patent leather trim wedges, with a white sole of course. Her only accessory was her
Kenzo Fish Leather Pouch
, which provided a splash of black amongst all the white.
Congrats to Sooyoung for winning the Reader's Choice, as well as our choice, and thank you all for voting!
Credit: Soshified